What have you learned about yourself lately
I've been on the road for almost nine months and I can tell you: traveling is a good school. I've learned a lot, not just about other people, countries and cultures, but also about myself. But today it's not about me.
I asked 11 travel bloggers the same question: What did you learn about yourself along the way?. I am pleased that 11 travel bloggers also responded. By the way, all blogs that I read and recommend regularly.
This resulted in a small collection of personal stories, experiences and insights. Read for yourself what these bloggers have learned about themselves and how well they are doing with it.
Don't buy self-help books today, read this article.
Sebastian - Phuketastic.com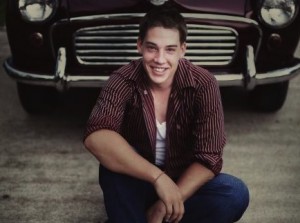 I am not a long-term traveler. My longest trip was only 3.5 weeks in a row. So I can't contribute anything to change on a long journey. However, I "emigrated" to Thailand in 2004 and lived there until the end of 2011.
The personal change that I experienced there is difficult to describe. I have learned, that I can find my way around everywherethat language, cultural and age-related barriers are not important. I made friends that I would probably never have met in Germany. Overall, I have become a more positive, optimistic, more cheerful person than I ever was in Germany.
When I went back to Germany at the end of 2011, I thought it would be easy. But it was incredibly difficult to return. Everything I had learned, my entire personality, my view of the world over the last 7 years were suddenly no longer worth anything. There was constant resistance to my attitude. Ultimately, it was impossible for me to reintegrate. The re-integration would have meant a step backwards. A change in a direction that I didn't want to go along with.
So I moved back to Thailand at the beginning of 2013. I feel more at home here than I ever felt in Germany. Here I have the feeling of being myself without having to pretend.
In a few words: On the way I learned where I belong, who I am and how I want to live. And perhaps more importantly: I've learned what I don't want!
Tim - earthcity.de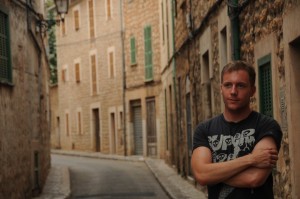 I learned my "design to be happy" not to blindly copy from others or to have it dictated to me by social norms. At the same time, however, I also noticed that this path is much more difficult.
You start from scratch, so to speak, and lie on your face faster. Overall, however, one does not have the feeling of stagnation or the "search for meaning" that many others who apply a scheme F may overcome. (That doesn't mean that you can't be happy according to scheme F, that's a question of types.) But if you recognize that you are not happy, you should have the courage to change something.
Why did I learn this on the way? Because i saw how other people go their way in other corners of the world and this way is often far from our conventions. Still they are happy. But please don't get it wrong: Finding your own way - for me that has nothing to do with a "4 hour week" a la Ferriss or a permanent nomadic life. Everyone has to find their own fool here. Regardless of whether it is self-realization, freedom, a lot of time, the environment, family and so on - what brings satisfaction can be completely different for everyone. But you should find out for yourself what it is!
Conni - Planetbackpack.de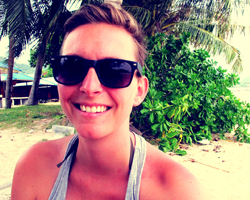 Incredibly much. Every trip gives me new insights.
An excerpt:
I learned that ...
my soul and my heart need the water and the warmth.
Money and possessions mean very little to me compared to experiences and memories.
i love, love, love to meet new people.
it can be fun to overcome your fears. But that it never stops.
my history and origins have little relevance when traveling. You're basically nobody when you travel.
being alone can be something beautiful. But a journey through the people you meet gains in value.
I prefer to live only out of my backpack and the minimalist life on the go really fulfills me.
Oliver - Weltreiseforum.com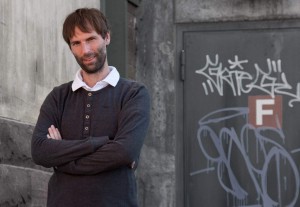 A lot. Perhaps the most important travel insight is that I can only process a certain number of impressions. If I rush through the area too much on the way because I want to see everything, then nothing will stay in my memory in the end. I've learned that I prefer to travel very slowly. This is probably the reason why my trips are getting longer and longer.
I think traveling is basically a good way to get around to recognize one's own strengths and weaknesses. If you notice the same thing outside of everyday life as in everyday life, then that must be your own fault.
An example? On my first trip in particular - that was around 15 years ago in Peru - I noticed that I am sometimes not that open towards other people. When I received friendly invitations, I immediately had the feeling that someone was trying to rip me off. I didn't give other travelers a second chance if I didn't like them straight away. At home I had my circle of friends and I was not restricted by this closeness. But of course this is not ideal for a single traveler. So, little by little, I tried to open myself up more. And after many great encounters, I was gradually able to overcome my skepticism. This also helps me in everyday life outside of traveling to be more open to my fellow human beings.
Carina - citygirlsblog.com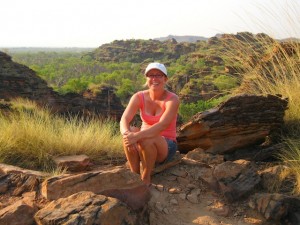 What did I learn about myself? - That you only really discover who you are when you travel alone. Never before are you so free from external influences, from social constraints and expectations of yourself. Where am I going today? What am i doing today? My decision alone. Will I become a vegetarian? Or become a vegan? My decision alone. What clothes do I wear? Which trend am I following? The decision of my backpack! Because there is nothing more than fits in there. Beyond that, my decision alone.
That can be very liberating and especially helpful for self-development, but becomes difficult when you return to the old environment. Without the old me.
The learning process of a long journey never stops, because now you have to learn to insert your new, real self into your old everyday life. Or you get addicted. After travel, independence and freedom. That's what I learned about myself. That I am free and independent. And how valuable that is!
Gerhard - Andersreisen.net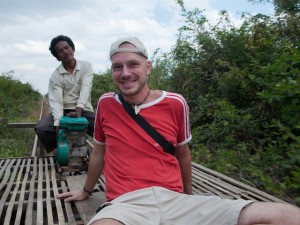 I can answer your question in a nutshell: I got to know myself and the confidence in my abilities better. I think traveling is one of the best ways to get to know yourself better.
Matze - pommesgibtsimmer.de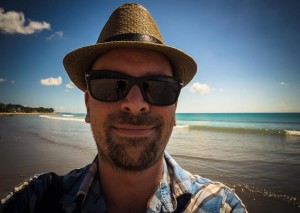 For example, you're 36. In the evening you're in a new city - let's say Sydney - out and about. Wanna have a beer. You might just go where many other travelers are. What do you find there?
A bunch of party-mad 20-year-olds, willing to drink and at some point willing to copulate. And you as a dinosaur in the middle of it all. Even if you should think about it at first: will you make friends? No!
Go soon!
You won't have any fun here. You're different! You're old! You haven't just graduated from high school! You may not have all your hair on your head anymore. At best, you might even be a little wiser.
And: Basically, you don't feel like talking about where-it's-best-to-celebrate, who-made-out-yesterday-with-whom or tomorrow-we'll-take-mushrooms-them -should-be-really-good-here-to-complain.
Go Don't give a shit about it!
There are other travelers who are wonderful to have a great time with. Even if you go to bed at 8 p.m.: You will experience more than the hip-swinging end of puberty! Be the way you are. Accept not being accepted! And learn to be you and enjoy your journey with you.
Anja - Travelontoast.de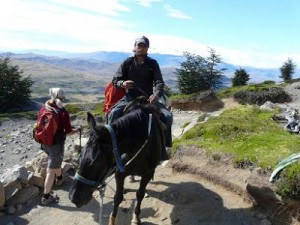 The saving gaucho
I can trust myself and others. When I set off on my one-year trip around the world, I was a little jittery. Because I was mostly traveling alone, as a woman. Everyone admired my courage and warned me of the many dangers.
In short: nothing happened to me. But I survived a severe sunburn on my shins in Thailand (my worst illness on the way) with the help of my travel companion Bernhard. I could not walk at times, he brought me aloe vera cream, food and drink. When I was afraid of flying in Chile, the pilot explained to me the devices in his cockpit with the patience of an angel. And in Patagonia a gaucho took me on his horse when I ran out of breath while hiking.
My realization: The world is a friendly placeif you keep an eye on dangers and are still open to positive experiences.
Marianna - Weltenbummlermag.de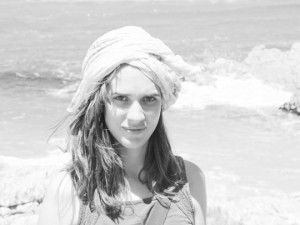 I'm a big city junkie. Sounds strange, but I finally got it when I was in the Egyptian desert for three days, where we didn't see a soul or human traces in the whole time. And after a few hours no other vehicle tracks were even visible in the sand.
That was a great experience and I definitely want to do it again. But what I absolutely wanted afterwards was to get back to Cairo as quickly as possible. Into the crowds, into the swarm, into the chaos and again challenge all senses at the same time.
Patrick - Heldenleben.com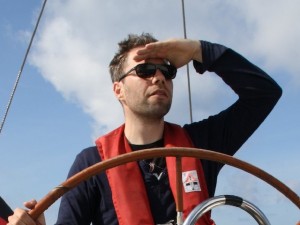 It was March 15, 2012 and I was sitting in a hostel in Shanghai. In the last few weeks I had given up everything that didn't fit in my backpack and had given up my sedentary life. And now I sat here and asked myself: What for?
Now, a year later, Patrick asks me what I learned about myself along the way. And it answers my question from a year ago: I travel to learn.
The three most important things I learned about myself along the way:
You always take yourself with you. That means, if you are bored in Berlin, so will you be in Shanghai, at least soon. If your current job sucks, the next one won't take long either. This insight is not new to me, but traveling has confirmed it to me again. If I am bored, annoyed, frustrated or similar in the future, I first try to change my head and then the external circumstances.
"You always take yourself with you."
Home is where my backpack is. I feel at home in new places amazingly quickly. A room of my own with a bed, a desk and a shelf is enough for me. Then I unpack and I'm home. I would never have thought that it would be so easy for me.
Language is the key. If you really want to immerse yourself in a culture and a country, you have to speak a common language. In most countries that means learning the local language. English is widespread in tourist areas, that is, enough for vacation. But then there is just the tourist experience.
Of course I learned a lot more about myself and in general. I write about it on heldenleben.com, e.g. this one: 100 days as a digital nomad.
Susi - Blackdotswhitespots.com
I learned most about myself while traveling, when I was all alone.
Like at the beginning of the year when I backpacked through Australia and New Zealand for a total of two months - my longest trip so far all by myself. In doing so, I had to leave my comfort zone again and again every day: approaching new people, organizing everything on my own on the go, going out on my own and exploring a new environment, trying out many things that I had never done before.
Of course it was often exhausting and stressful, sometimes frustrating, but the bottom line was that I saw and experienced so much and had a great time. The whole experience totally pushed myself. Why do you ask?
Because I learned the following: I can do it. It works. I can survive on my own in an unfamiliar environment - and most of the time I'm fine with it. After the first few days, I really enjoyed having so much time to myself for once in my life and just being able to do what I want. I find that a luxury today. And if I don't want to, I'm not alone, because I've learned to approach people and be open to them. I've learned that I'm capable of things that I didn't even know I was capable of before. For example, jump out of a flying plane or spend the night in the desert. Or just go out to eat alone. That you can only get by with a few things for a long time, all of which fit in a backpack.
Actually, it is inevitable that you learn something about yourself while traveling, because ultimately, as Haruki Murakami says:
"No matter how far you travel, you can never get away from yourself."
Closing words
I think it's nice to have received so many different answers, but they are similar in many ways. I recognize myself in many of these realizations and I am certainly not alone with that. But it is not only Interesting to learn these things about yourself, but also beautiful and comforting and encouraging.
Gaining confidence in yourself and knowing that everything will always work out somehow. Recognize our strengths and weaknesses. Learning how we want to live (and not how others want us to). Having time for yourself, being alone and being able to enjoy it too. Don't we all want that?
But with all the beautiful things also the awareness: "You always take yourself with you."
At this point, many thanks to Sebastian, Tim, Conni, Oliver, Carina, Gerhard, Matze, Anja, Marianna, Patrick and Susi.
Can you add any further insights to that?
Addendum: Jenny from Weltwunderer.de noticed that I didn't interview any family travelers. She has now closed this gap herself and wrote down her family lessons - what you learn when traveling with children.